FOR IMMEDIATE RELEASE
 December 6, 2014
Contact:  Todd Allen & Tyler Horton
Owners/Innkeepers, Maple Hill Manor and Bourbon Manor Bed & Breakfast Inns
Address: Maple Hill Manor, 2941 Perryville Rd., U.S. 150, Springfield, KY 40069
Address: Bourbon Manor, 714 N 3rd Street, Bardstown, KY 40004
Phone: 859-336-3075 or 859.481.4403 cell
Email: Stay@maplehillmanor.com or Stay@bourbonmanor.com
Website: www.maplehillmanor.com and www.bourbonmanor.com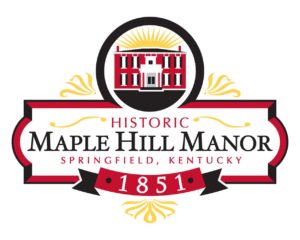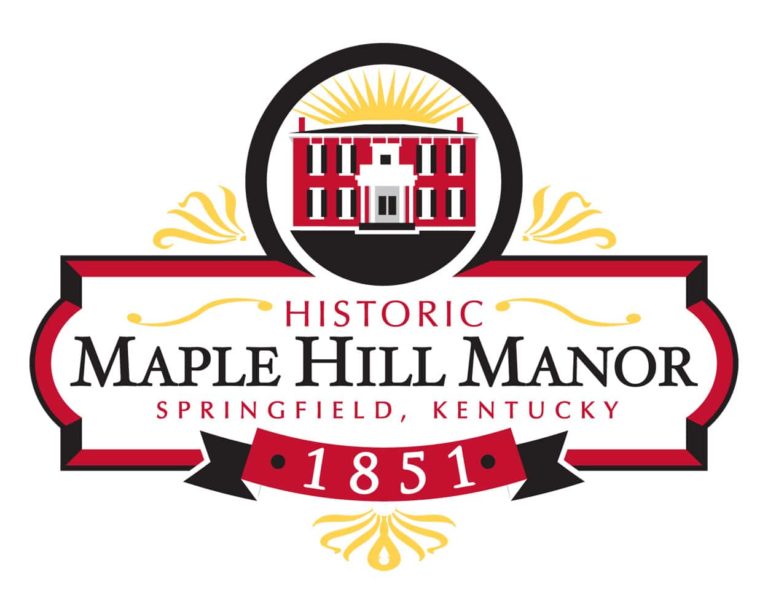 Tour, Shop, and Save at a unique Kentucky Alpaca and Llama Farm
– Local, Eco-Friendly, Kentucky Proud items as gifts this holiday season
Historic Holiday Home Tour, Alpaca Farm Store Holiday Boutique in Springfield, KY
Christmas and Teddy Bears go together like holiday treats and hot cider – especially when served in a picture-postcard setting that includes a historic, antebellum mansion trimmed with a red, gold and crystal-themed 14-foot Christmas tree, guest room mantel tops adorned with garlands of fresh pine cones and bright boughs, and every window graced with delicate white lights, and appropriately enough, farm animals that are members of the camel family cavorting in the front pasture.
Maple Hill Manor Bed and Breakfast and Alpaca & Llama Farm has created just such a Christmas scene for the holidays. Located in Springfield on Kentucky's Holy Land Heritage Trail, Lincoln and Civil War, and Bourbon and Wine Tourism Trails, the inn has much to celebrate having been ranked number 15 in the TOP 50 US B&Bs for Food by TheDailyMeal.com, having expanded to include the opening of a second B&B in Bardstown known as Bourbon Manor Bed & Breakfast Inn, and having completed its 26th year in business – making it one of the oldest, most award-winning Bed & Breakfast in Kentucky.
Innkeepers Todd Allen and Tyler Horton are hosting a FREE,  26th Holiday Open House Saturday, December 13, 1-5pm, that will feature a variety of homemade holiday refreshments, spirited holiday music, and tour of this Kentucky Landmark Home and most award-winning B&B in Kentucky. Circa 1851, the Greek Revival-style home is lavished with Italianate detail and well-preserved historic accents.
A highlight of the tour is the inn's Alpaca and Llama Farm and related Fiber Farm Store. Fully stocked with Eco-friendly, Kentucky Proud clothing and truly unique gift items made from Alpaca fur – including scarves, hats, gloves, capes, shawls, sweaters, blankets, throws, Fur Teddy Bears and other animal figurines, yarn, roving, handcrafted items, and much more. Special Store Savings include Buy 2 Alpaca Scarves, Get 1 FREE. Visitors of all ages will enjoy interacting with the nearly 40 beautiful fiber animals, as the farm specializes in the breeding, showing, and value-added product sales of Suri Alpacas and Suri Llamas, the first and only Kentucky Farm with a purely Suri Alpaca and Llama operation. Holiday music will be played inside the store and on the grounds of the 15-acre historic working farm.
Open House attendees may register for a drawing for a FREE overnight stay in one of Maple Hill Manor's seven themed guestrooms, each appointed with antiques and named for notables of the period in which the Manor was built, including President Abraham Lincoln, composer Stephen Collins Foster, artist John James Audubon, and writer Harriet Beecher Stowe.
One of the inn's most famous gift items, the Alpaca Fur Teddy Bear, is part of a special holiday "reserve a two-night stay in December and January and receive a FREE Alpaca Teddy Bear." The silky-soft and very huggable Fur Teddy Bear is a signature item featured in each guest room at Maple Hill Manor. They are proudly displayed on guest room beds for each guest stay as a companion and for those that establish a special fondness, the guests may adopt "their guestroom" bear upon check-out for $34.95, which includes official adoption papers.
Plus, as an added holiday savings bonus offer, Maple Hill Manor is offering 1 and
2-Night VIP Packages:
$249 – One-Night VIP Package ($50 SAVINGS)
Deluxe Accommodations (Jetted Tub Upgrade Available for $25)
Early Check-In or Late Check-Out
Private Breakfast Table with Fine Linens, Crystal, and China
Romantic Turn-Down Service
Specialty Beverage of Choice
Souvenir Wine Glasses
$499 – Two-Night VIP Package ($100 Savings)
Deluxe Accommodations (Jetted Tub Upgrade Available for $50)
Early Check-In or Late Check-Out
Private Breakfast Table with Fine Linens, Crystal, and China
Romantic Turn-Down Service
Specialty Beverage of Choice
Souvenir Wine Glasses
FREE Tour of Bourbon Distillery or Winery
Plus, VIP Dinner for 2 at a Bourbon-themed Restaurant of your choice
Gift Cards are also available in any denomination, no expiration date, and no blackout dates. Getaway Gift Card Special: Receive a $25 BONUS for every $200 Gift Card purchased through December 24. It's quick, simple, avoid the traffic jams and parking challenges, and supports a small Kentucky business and farm. Give a unique gift to that person who has everything and so difficult to buy for at this time of year … a Maple Hill Manor Gift Card will provide a lasting memory that will last a lifetime.
If You Go: Maple Hill Manor, 2941 Perryville Road/U.S. 150, Springfield, 859-336-3075, 1-800-886-7546, www.maplehillmanor.com. Maple Hill Manor is located just minutes from Bardstown, Bloomfield, Danville, Lebanon, Campbellsville, and Harrodsburg. Less than an hour's drive from Lexington or Louisville, and only 2 hours from Cincinnati and Nashville.
"Historic Holiday Home Tour, Alpaca Farm Store Holiday Boutique" Saturday, December 13, 1-5pm; gift cards/certificates special offer through December 24. More details of the Historic Kentucky B&B Farmstay, Gift Certificate sales, and many other Special Offers may be found on www.MapleHillManor.com or by calling 1.800.886.7546 or 859.336.3075.
About 1851 Historic Maple Hill Manor Bed & Breakfast:
Maple Hill Manor has welcomed tourists to Central Kentucky for 26 years, providing award-winning B&B accommodations and hosting of special events. Over 5,000 visitors each year will visit Maple Hill Manor related to overnight stays, Weddings and Receptions, Reunions, Corporate Retreats and Socials, Alpaca and Llama Farm visitors, and shoppers of the Fiber Farm Store – featuring luxury fiber produced and available on the farm involving sales of finished products made of Suri Alpaca and Suri Llama Fiber. Maple Hill Manor has been recognized nationally, voted #1 in the U.S. as the B&B with the "Most Historical Charm," voted "Best B&Bs in the South," voted "Best Breakfast in the Southeast," voted as "Kentucky's Best B&Bs" by readers of Kentucky Monthly Magazine, voted Top 10 Innkeepers in the U.S. by BedandBreakfast.com, and voted "Best Breakfast Recipe in the World" Contest in 2013.
Maple Hill Manor offers Gift Cards – available in any denomination, no expiration date, no blackout dates, and make ideal holiday gifts. Holiday Open House, Saturday, December 13, 1-5pm – FREE Admission, Holiday Refreshments, and Farm Store Savings on Alpaca-made garments and gift items. A Kentucky Proud, Kentucky Alpaca Association, and Central Kentucky Agritourism Association Member. Open to the Public, Thursday-Sunday, 12Noon-5pm or by appointment.
#   #   #
High or low resolution photos available upon request.