Charcuterie & Picnic Baskets
We offer several options for dining at Maple Hill Manor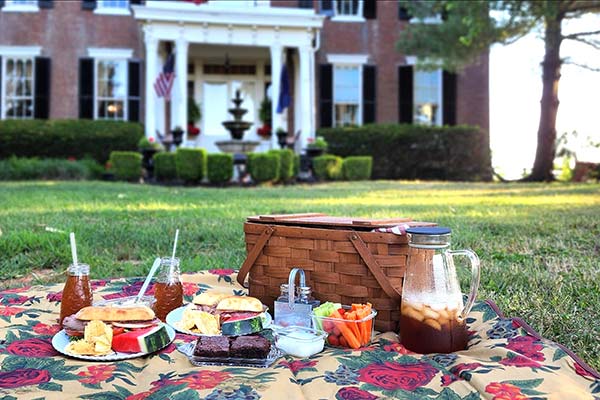 Enjoy the almost 14-acre grounds up close with your picnic lunch or dinner.  A typical basket includes a gourmet sandwich with the meat of your choice, fresh vegetables and fruit, a side salad, potato chips and a small treat with chilled iced tea or lemonade.  Gluten-free, vegan and vegetarian options are available.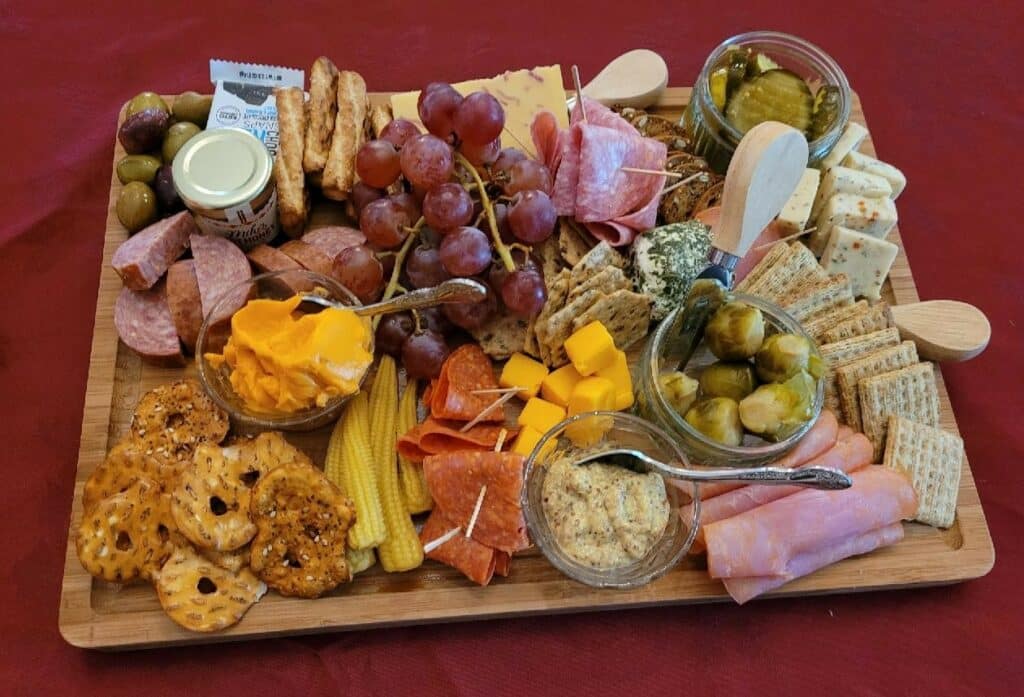 The perfect meal after you have traveled all day and just want to stay at the Manor and relax.  This board will feed 2 people and consists of at least 3 artisan crackers/bread; salami, pepperoni and/or summer sausages; pickled vegetables; fresh or dried fruit; a variety of cheeses; mustards or other spreads and a touch of chocolate.  Can be served in your private room, the dining room or the outdoor patio.
Also, we have our Happy Hour Charcuterie for Two at $20.  This is a small board of fresh fruit, gourmet cheeses and crackers.