Celebrating 30 years… Maple Hill Manor has been welcoming Bed & Breakfast Guests. Current Owners, Justin and Catherine Ulrey just purchased the estate to continue sharing it with everyone that appreciates history, old homes, country life in Kentucky and the Bourbon Trail.
Justin and Catherine recently purchased Maple Hill Manor Bed & Breakfast with the intention of continuing and preserving the legacy of the country estate.  They are both life long residents of Oregon, and decided to sell their remodeled farm house on 20 acres located in the Willamette Valley of Oregon to pursue what Catherine calls the "reverse Oregon Trail."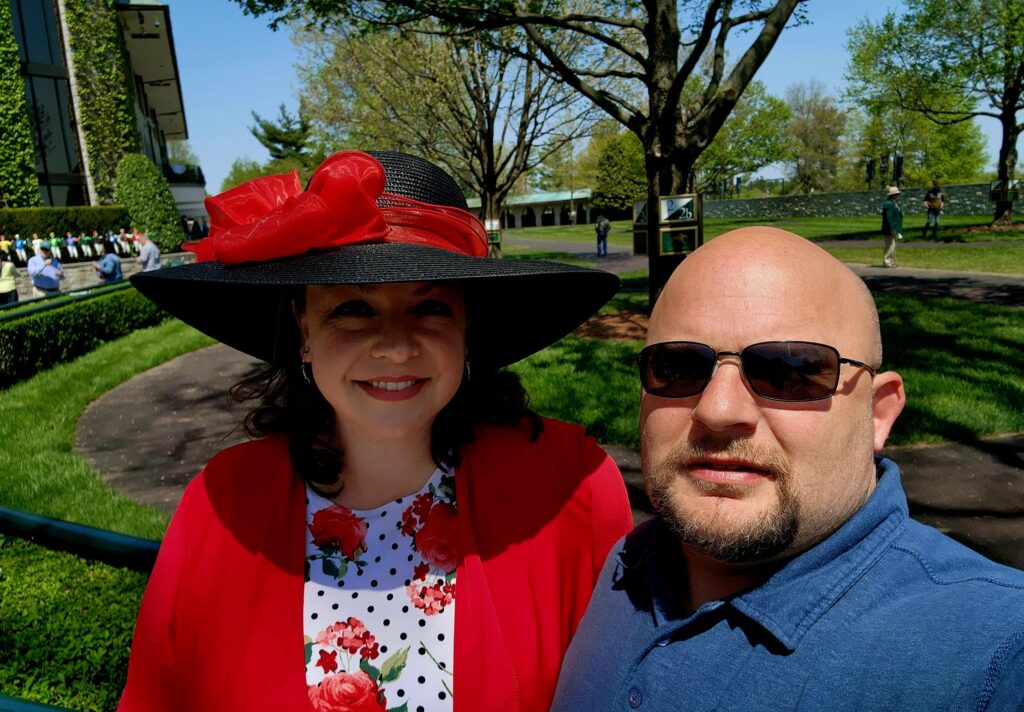 Justin was born in Oregon, and spent his youth in a small Eastern Oregon town, Pendleton.  He started a paper route at the young age of 10. During the world famous Pendleton Roundup Rodeo, he sold programs worked as an usher.  His family moved to Salem, in the Willamette Valley during his Junior High years.  Here he started to play football and joined the wrestling team.  He continued to compete in these sports throughout high school.  As a Freshman he worked at Madrona Hills Retirement Center during the summer season when school was out.  More on that story in a bit….
After high school he started to work his way up in the beverage industry.  Starting his career at 7up, he moved on to Coca Cola after less than 2 years.  There, he worked as a merchandiser, Account Manager and then a Merchandising Supervisor where he managed a team of 13-27 merchandisers.  Over his 28 year career at Coca Cola, he frequently won sales competitions, Salesman of The Year and many other awards.
Catherine was born in Ravenna, Ohio where her paternal family is from.  But her parents chose to move to Oregon when she was just 6 months old.  Catherine grew up in the country, and fell in love with horses like most young girls.  Her maternal grandparents owned a 2,000 acre cattle ranch in Eastern Oregon, where she rode her first horse.   She can still recall riding double with her Grandmother to move cattle.  
Her love of horses continued through grade school, during which time neighbors moved in with Paints and Quarter Horses.  She was in heaven.  Everyday after school she cleaned stalls in exchange for riding.  Years later, as an adult, she bred warmbloods for dressage.  Her favorite passion was to go horse camping and trail riding in the Oregon wilderness.   Violet, her Friesian and two mini donkeys moved here with them from Oregon.
Catherine left a successful real estate career of 26 years selling residential, acreage and horse property.
Ok, back to that story about Justin working at the retirement home.  Justin and Catherine actually went to the same Junior High and High School.  But, they didn't like each other.  Justin actually scratched out Catherine's school picture in his year book, which they still have.  Catherine turned 16 and needed a part time job.  She knew the manager at Madrona Hills Retirement, so she went one evening to interview.  The interview took place during the dinner service, so while she was sitting with the manager at the table, Justin walked out of the kitchen with a tray of food to serve the residents.  So right there, during the interview, Catherine rolls her eyes in the back of her head, thinking "Oh great, he works here."  But, she got the job anyway.  It took 6 months of working together before they could even speak or be civil to each other.  Then, they slowly became friends.  And the rest they say, is history.