This time of year is always a little more exciting than usual in Kentucky's Bourbon Country, and it's because it's almost time for the popular Kentucky Bourbon Festival. The Kentucky Bourbon Festival is a weekend-long celebration of Kentucky's most celebrated spirit, bourbon. Altogether, the weekend's festivities include more than 30 events, including a variety of tastings, themed dinners, educational talks and demonstrations, live music, and more.
It's truly an exciting time to explore the world-famous distilleries found along the Kentucky Bourbon Trail, not to mention time and space to enjoy a relaxing getaway in this scenic part of the state. The event is centered in Bardstown, the Bourbon Capital of the World. Our award-winning Kentucky Bed and Breakfast is located in the quiet, rural countryside outside Bardstown and offers an unparalleled escape into Bourbon Country.
When you choose to stay at our Kentucky Bed and Breakfast, you'll not only be able to enjoy the festivities at the Kentucky Bourbon Festival, but you'll be able to relax and unwind in a way you can't do at home. With 14 acres of space to roam and plenty of charming farm animals to interact with, there's a reason Maple Hill Manor is considered one of the best places to stay in Bourbon Country. Book a room at our Kentucky Bed and Breakfast today!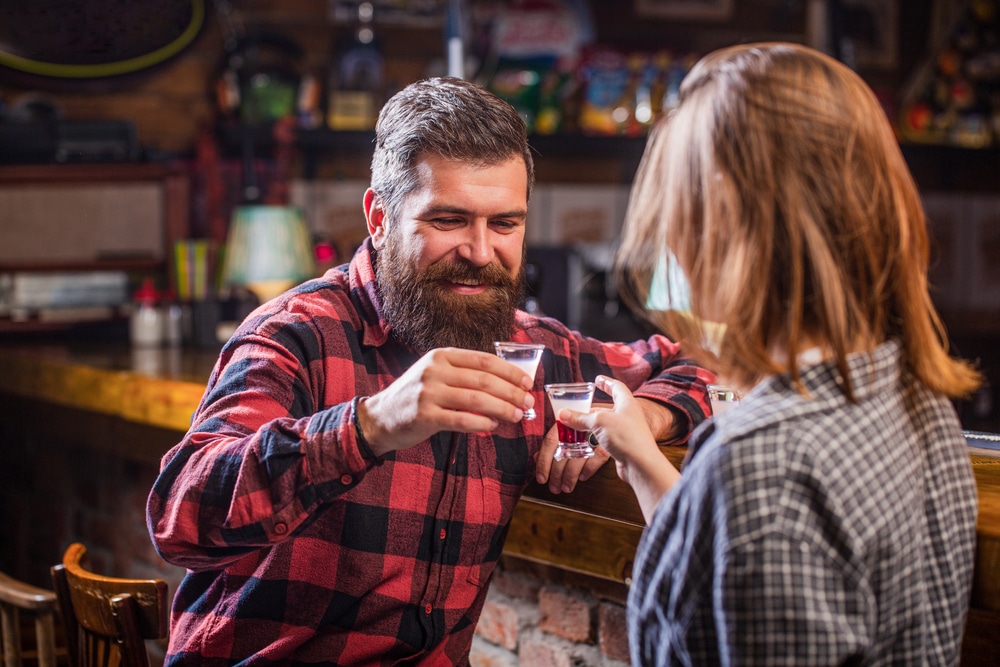 Enjoy the Kentucky Bourbon Festival This September
This year's Kentucky Bourbon Festival will take place from September 15 to 18, 2022. All weekend long, you'll find 45 of the finest Kentucky distilleries offering sample pours and bottle sales on the Great Lawn of the Kentucky Bourbon Festival. It's a fantastic way to connect with those heritage brands you may already know and love and, more importantly, to meet the newcomers to the bourbon scene that you may not have heard of yet.
In addition to a variety of bourbon tastings, there's plenty of live music throughout the weekend, not to mention food trucks, a marketplace, and a variety of demonstrations and educational talks. The Kentucky Bourbon Festival even has its own bottle shop, which, in with Justins' House of Bourbon, has 20 unique, limited-availability bottles from the 2022 "Distillers' Row Series" of single barrel bourbons available for purchase.
An exciting array of events are happening throughout the Kentucky Bourbon Festival, many of which are included in the cost of your ticket. There are also several events that cost extra but offer a unique look at the world of whiskey. Some highlight events include:
Tasting Whiskey's Past & Present with Bardstown Bourbon Company, Thursday, September 15
Discovery Series Deconstructed, with Bardstown Bourbon, Thursday, September 15
Cocktail Creations: The Bitters Truth, Friday, September 16
Cooking With Bourbon Friday, September 16
The Bourbon Engagement with James B. Beam Distilling Co., Friday, September 16
Cocktail Creations: That's Amaro!, Saturday, September 17
Uniquely Single, Saturday, September 17
Bourbon Brunch Cocktails, Sunday, September 18
Bourbon, Benedictine, and Bacon with Michter's, Sunday, September 18
Big Flavors from Craft Distilleries, Sunday, September 18
Though the top VIP tickets for the Kentucky Bourbon Festival are already sold out for the year, the regular one and 3-day passes to the Kentucky Bourbon Festival are still on sale. Tastings are included with all tickets but don't wait too much longer. Tickets are likely to sell out!
The Best Place to Stay in Bourbon Country
While enjoying the best of the Kentucky Bourbon Festival this fall, make sure to give yourself plenty of time to relax and unwind. There's no better place to stay in Bourbon Country than our Kentucky Bed and Breakfast, located about 30 minutes outside downtown Bardstown.
The Maple Hill Manor is situated on 14 scenic acres of Kentucky Farmland and is home to several farm animals like horses, mini-donkeys, alpacas, dogs, and barn cats. Our Kentucky Bed and Breakfast offers more than simply comfortable accommodations – we offer guests the chance to escape the busy crowds of places like the Kentucky Bourbon Festival for a peaceful night of sleep.
We offer seven uniquely decorated guest rooms, each outfitted with a wonderful range of amenities. Each morning of your stay, you'll be treated to a delicious breakfast in our dining room. We also offer dessert and coffee every evening as a way for guests to unwind, not to mention a 24-hour complimentary beverage station.
In short, you'll want for nothing during your time with us because we've thought of it all. Relax, unwind, and enjoy the magic of Kentucky's beautiful bourbon country. Book your room at our Kentucky Bed and Breakfast today!