The Maple Hill Manor Gift Shop is open again!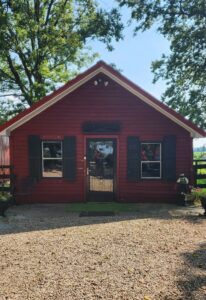 It has been a good year and half, but we had the shop remodeled and restocked with new inventory.  Now, guests can take home keepsakes from the Maple Hill Manor gift shop, items made in Kentucky, Bourbon themed gifts or other locally made Kentucky items.
Although Maple Hill Manor Bed and Breakfast is no longer an Alpaca farm, we still offer the soft,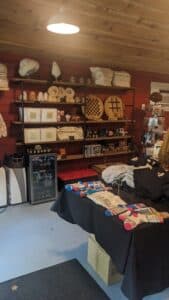 luxurious Alpaca scarves and a variety of stuffed animals made from Alpaca fiber such as Teddy Bears, Horses, Bunnies, Elephants, Alpaca and Eagles.
Some new items being offered include the Maple Hill Manor mugs in new colors, Kentucky ceramic mugs, Kentucky rocks glasses for your bourbon, bullet ice cubes, bourbon puzzles and t-shirts, Kentucky themed tea towels, Chocolate bars made in Kentucky, locally made earrings and ornaments, Maple Hill Manor sweatshirts, and there is more on the way!  And for the Rocky and Daisy fans, we have mini donkey bags, mugs and decor items.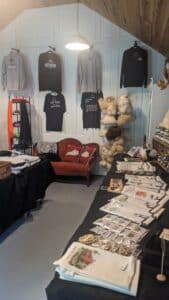 The Maple Hill Manor gift shop is currently open to guests at anytime during their stay.  But don't worry, if you just want to pop into the store, you are welcome to stop by Thursday-Sunday, 9am-6pm.  For special appointments, feel free to call 859-336-3075.
If you would like to book a stay at the Manor, check out our 7 individual rooms or call to inquire about renting the entire house for your next gathering.