Kentucky is well-known as the Bourbon Capital of the world, so it's probably not a big surprise that one of the best things to do in Kentucky this fall and winter is to visit one (or more) of the incredible Kentucky distilleries in the area. Sipping bourbon isn't the only worthwhile thing to do while you're here! It's also a fantastic place to relax, unwind, and enjoy some uninterrupted romantic time with your sweetheart.
But before we get to how to enjoy that special downtime best, let's first talk about Kentucky distilleries. Did you know that around 95% of the world's bourbon is made in Kentucky? It's an American-made spirit that dates back to the days before the prohibition era. Kentucky distilleries – many of which are right here in the Bardstown and Louisville area of Kentucky – produce upwards of 9 million barrels of bourbon a year. It's no wonder so many bourbon lovers descend upon this area each year!
As you get ready to wet your whistle with the best bourbon in the world, you'll first need a cozy, romantic place to call home for the duration of your visit. There's nowhere better than our #1-rated romantic Bed and Breakfast in Kentucky. The Maple Hill Manor, a stunning Antebellum-era home, is located in the heart of the most scenic part of Kentucky and offers an unparalleled escape from the busy crowds and cities. In short, bourbon lover or not, our romantic Bed and Breakfast in Kentucky is the perfect place to relax and unwind.
Are you ready to get away? Book your room at our Romantic Bed and Breakfast today.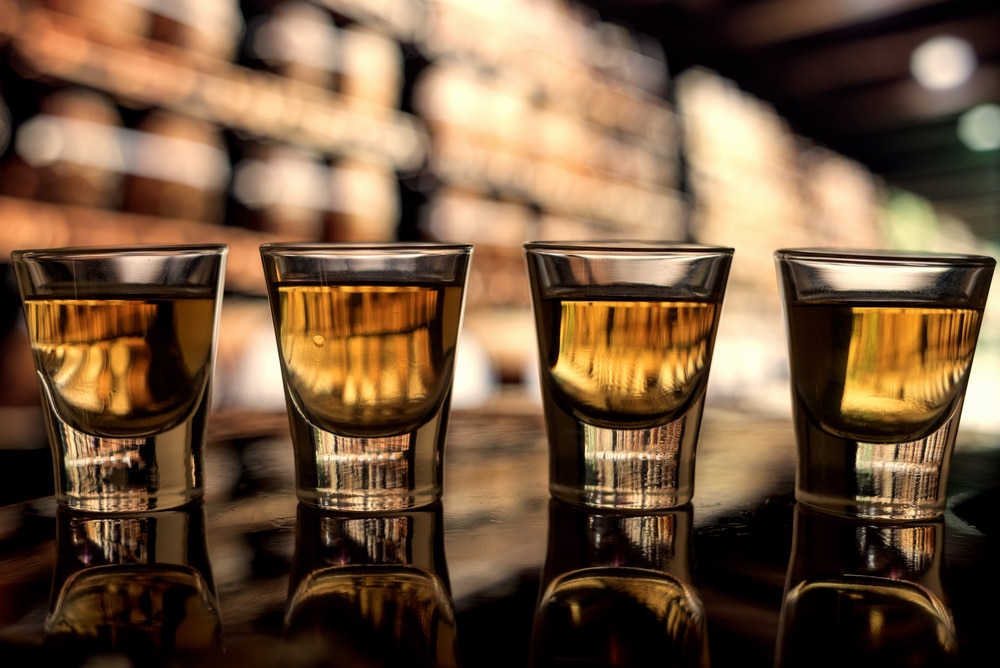 Sip Bourbon at These Kentucky Distilleries
If visiting Kentucky distilleries is on your list of things to do while staying with us at our Bed and Breakfast in Kentucky, a great place to start is the Kentucky Bourbon Trail. The trail travels through the heart of Kentucky's bourbon country, which includes popular cities like Bardstown, Lexington, and Louisville – all of which are within an easy drive of our Kentucky Bed and Breakfast.
There are at least 70 Kentucky distilleries producing bourbon in Kentucky. This long-held tradition dates back to the pioneer era when creative means of transporting goods like corn and grains were needed – and which resulted in this much-loved product we have today. Visits to many of these iconic Kentucky Distilleries are not only delicious but a great way to learn more about the history and culture of Kentucky.
Below, we've put together a list of the top 10 Kentucky distilleries to visit – in between enjoying all the other top-rated things to do in Bardstown and surrounding areas.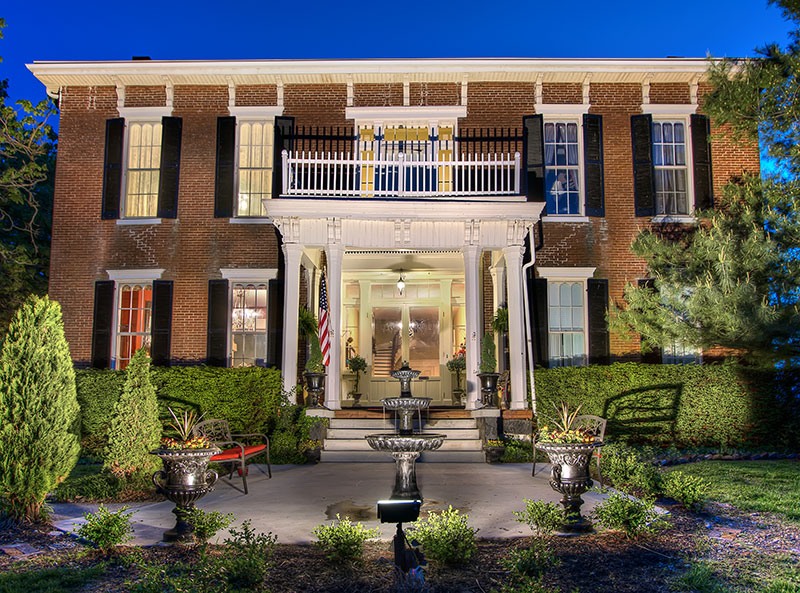 The Best Bed and Breakfast in Kentucky
We have little doubt you'll enjoy every sip and experience you encounter at these excellent Kentucky distilleries – but with so many fantastic establishments and experiences to choose from, you'll need several days in the area. There's no better place to stay near the Kentucky Bourbon Trail than our romantic Bed and Breakfast in Kentucky.
Situated on 14 gorgeous acres of rural Kentucky farmland – with plenty of horses, alpacas, and farm animals to enjoy throughout your stay – there's nothing in the area that compares to our Bed and Breakfast in Kentucky. We offer seven sumptuous guest rooms, each outfitted with all the amenities and creature comforts you crave from home. With nothing but the sounds of the farm that* lull you to sleep at night, you're practically guaranteed an unforgettable night of sleep.
In the morning, you'll rise to scents of freshly brewed coffee (along with a selection of teas and juices) and a delicious multi-course breakfast made fresh, just for you. It's one of life's simplest pleasures, and it's something we take great pride in here at our Bed and Breakfast in Kentucky. If you're ready to relax and unwind in a way you can't do at home, it's time to book your room at our Kentucky Bed and Breakfast today!