With many more engaged couples entering the new year and making plans for the future together, we thought it'd be a great time to talk about eloping in Kentucky. If you're considering eloping in Kentucky in 2023 – or even a gorgeous place to renew your vows – there's one place that far outshines the rest for your special day, and that is our romantic Bed and Breakfast in Kentucky.
Eloping in Kentucky has become an increasingly popular choice for couples, particularly as the cost of big weddings skyrockets. We love the trend of small and more intimate weddings and elopements, as it really allows all those involved to focus on the reason for the day in the first place; the love shared between the couple. Whether you're looking for an elopement with just the two of you or an intimate wedding with up to 25 of your closest friends and family, our Kentucky Bed and Breakfast is a great option.
With the gorgeous background of our historic estate and the gently rolling hills of our farm, you'd be hard-pressed to find a location more beautiful or romantic than Maple Hill Manor. We're located in the heart of Kentucky's horse and bourbon country; a place filled with scenic natural beauty and all the southern charm you could ask for on your big day. We're also here to make sure your day goes just as you planned. Contact us today and learn more about eloping in Kentucky!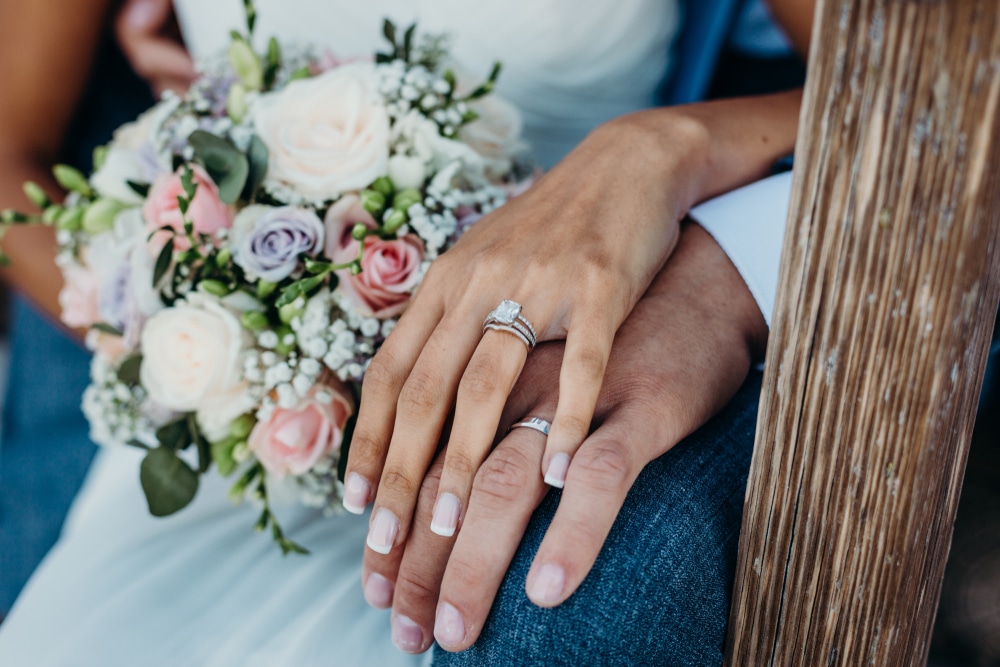 The Best Place for Eloping in Kentucky
Our romantic Bed and Breakfast in Kentucky is the perfect spot for eloping in Kentucky or for holding small and intimate weddings. We specialize in ceremonies of 25 or fewer people and offer elopement packages in Kentucky starting at just $499. Included in this base cost of eloping in Kentucky is the cost of hosting the event, the officiate fee, a wedding cake, and a sparkling beverage toast.
If you'd like to bring a few of your closest friends or family to your wedding or elopement, we charge an additional $25 per guest, with a maximum of 25 guests. In addition to the base cost for eloping in Kentucky, we also require a minimum of one night in one of our guest rooms – though we certainly encourage you to join us for a few romantic days at our exquisite Bed and Breakfast!
There are a number of locations around our property to choose from when planning your elopement. For example, you can choose one of the scenic locations on our gorgeous farm or even in front of the historic Antebellum-style home. We offer a beautiful parlor and a grand staircase, which makes for a gorgeous bridal entrance. Outside, there are a variety of locations to choose from, including a serene wedding gazebo.
The $499 base fee is required to lock in your dates for 2023, with the final balance becoming due on the day of your wedding. This will include any additional guests, as well as any add-ons you may have added to your event. We're happy to work with you to customize the day and make it as magical as you've dreamed. We also, of course, offer a spectacularly romantic destination to spend your honeymoon!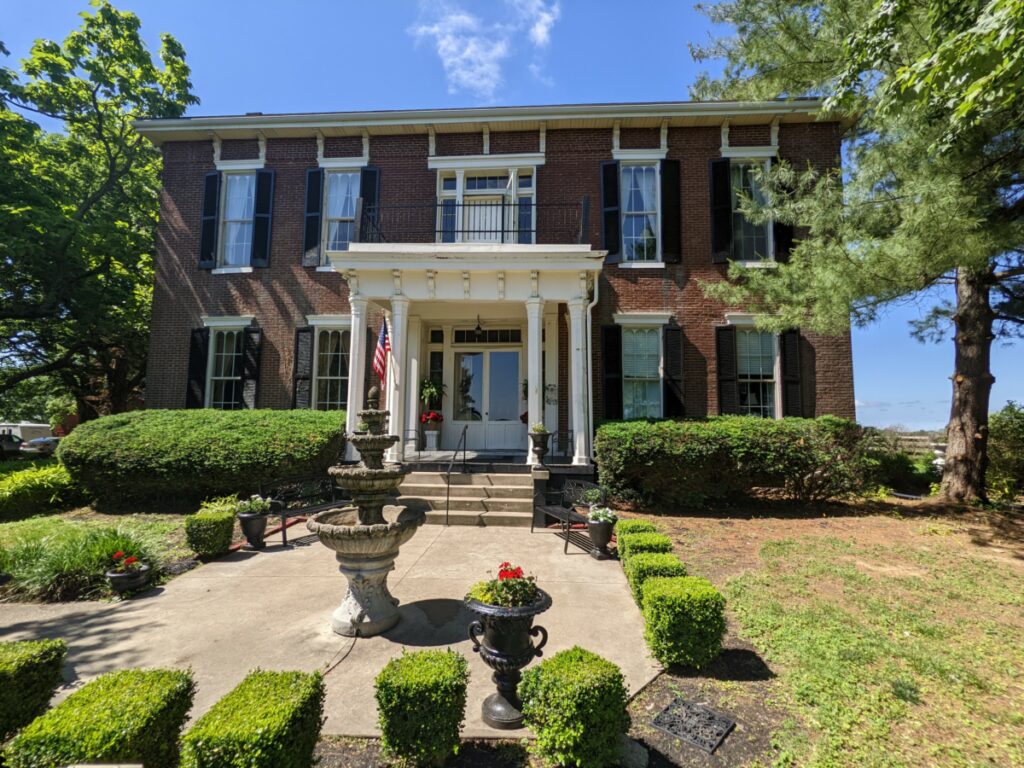 Enjoy Memorable Romantic Getaways in Kentucky
Whether you are eloping in Kentucky or just looking for a romantic place to spend a few days, there's no place more romantic than our Bed and Breakfast in Kentucky. This is also the perfect place to plan your honeymoon in Kentucky – and we have just the package to offer!
Our honeymoon package – which also doubles as our ultimate anniversary package – is the perfect add-on for couples eloping in Kentucky!  We specialize in these kinds of romantic escapes. This package is thoughtfully curated to give you the perfect romantic boost for your honeymoon and includes the following:
Two Nights of Award-Winning Accommodations at our Bed and Breakfast in Kentucky. Guest room choice is based on availability.
Full hearty breakfast each morning in our formal dining room.
$50 CREDIT to Dine Out at your choice of several fine local restaurants.
Welcome Sparkling Beverage.
Surprise keepsake gifts from the Inn as a special memento of your stay.
The package is currently priced at $589. You can add a romantic stretch limo ride to dinner to this package for $95/hour.
Whatever it is that brings you to our romantic Bed and Breakfast in Kentucky – whether an elopement, an anniversary, a honeymoon, or just a romantic weekend away, we offer a tranquil paradise that is perfect for connection. When you stay at our Kentucky Bed and Breakfast, you'll feel an entire world away from any stressors in your life, and you'll be given the time and space to nurture the thing that matters most in this world: Yourself and your sweetheart.
We offer several beautiful guest rooms to choose from, each uniquely decorated and outfitted with a delightful array of amenities.
We're also happy to add charcuterie boards and picnic baskets to your reservation for an added touch of romance when you want it. Whether you're eloping in Kentucky in 2023 or not, now's the time to plan your retreat to the most romantic bed and breakfast for couples' getaways. Book your room today!