For many people around the bluegrass state of Kentucky, spring really means one time; it's Derby time. The annual Kentucky Derby will be held on Saturday, May 6, 2023, with several events leading up to the big racing day. You may not be able to attend the Kentucky Derby this year, but whether or not you get to experience this one exciting day of horse racing, there's plenty of time to visit the Kentucky Derby Museum and the Kentucky Horse Park.
Bourbon seems to take up much of the talk around here throughout the year, which makes sense given that we're in the heart of Kentucky Bourbon Country. But aside from bourbon, horses, and horse-related attractions like the Kentucky Horse Park and the Kentucky Derby Museum, are the next most popular things to do and see while you're in the area.
Horse lovers won't want to miss these top-rated things to do in Kentucky any more than they'll want to miss a chance to stay with us at our romantic Bed and Breakfast in Kentucky, home to a few beautiful and friendly horses that love to be pet and enjoyed by our guests! We're located just outside Springfield, Kentucky on 14 scenic acres, right in the heart of horse country.
It's the perfect place for horse lovers to relax, unwind, and enjoy the horse-related attractions in the area. Book your romantic getaway at our top-rated Bed and Breakfast in Kentucky today!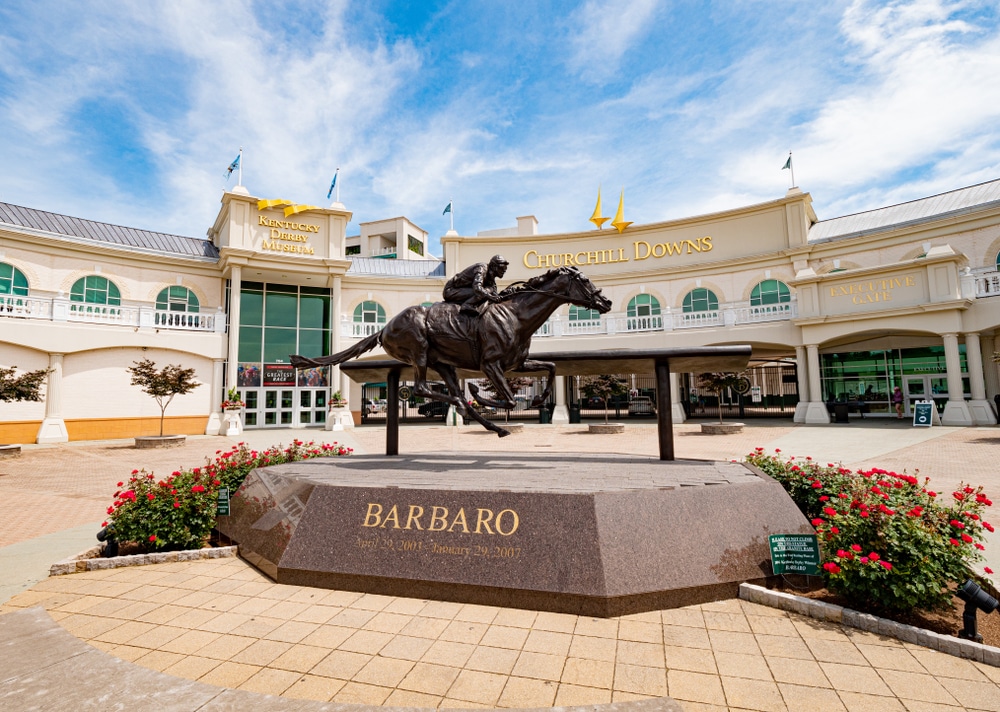 Don't Miss the Kentucky Derby Museum
If you're a fan of the Kentucky Derby, known as the fastest two minutes in sports, then you won't want to miss your chance to visit the Kentucky Derby Museum. Like the sport it's named after, the Kentucky Derby Museum is dedicated to American thoroughbred racing and is found on the grounds of Churchill Downs.
Each year, the Kentucky Derby Museum welcomes nearly 250,000 visitors through its doors, all seeking to celebrate the tradition, history, hospitality, and pride in the nation's favorite horse race. Inside the Kentucky Derby Museum, visitors will find two floors of interactive exhibits and an 18-minute movie titled "The Greatest Race."
The exhibits do an excellent job of telling the story of the Kentucky Derby, which got its start in 1875. Displays include a variety of unique artifacts, including early fashion pieces, trophies, and more. This year marks the 50th year since Secretariat's win at the Kentucky Derby (and his subsequent Triple Crown win), a milestone that will be celebrated with a related exhibit at the Kentucky Derby Museum starting in April 2023.
General admission to the Kentucky Derby Museum also includes the opportunity to take a 30-minute guided historic walking tour at Churchill Downs Racetrack. If you'd like a more comprehensive experience at the Kentucky Derby Museum, you can also upgrade your tour to include visiting exclusive spots inside Churchill Downs, including Millionaires Row and the backside where Thoroughbreds live and train during racing season.
If you've always wanted to try a taste of the famed Kentucky Burgoo or a Kentucky Hot Brown, don't miss a stop at the Derby Café. You can also get your hands on a signature Mint Julep!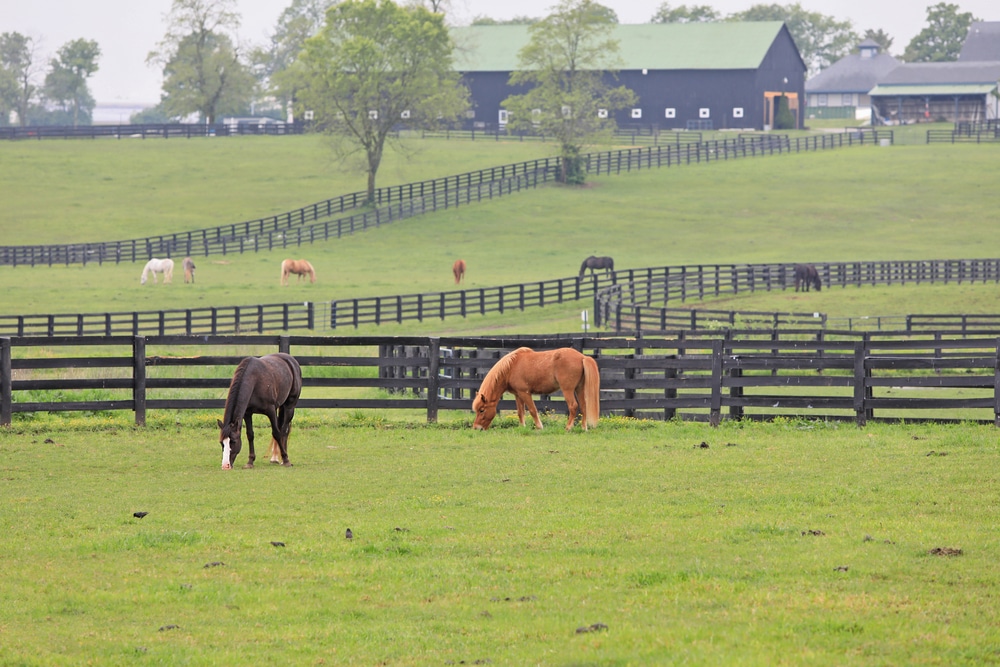 More Horses to Love at the Kentucky Horse Farm
If, even after visiting the Kentucky Derby Museum, you're still looking for more horse-related fun in the area, we can't recommend a trip to the Kentucky Horse Park enough. The Kentucky Horse Park is a working farm, a prestigious competition venue, and an educational theme park. It's located just outside of Lexington and not too far away from our Bed and Breakfast in Kentucky.
The Kentucky Horse Park opened to the public in 1978. Today, it's a fantastic place to get up close and personal with American thoroughbreds (among others!), experience life on a working farm, and so much more. The Kentucky Horse Park offers a series of live presentations throughout their main season, including popular shows like the Hall of Champions Show and the Parade of Breeds Show.
Onsite at the Kentucky Horse Park is also the International Museum of the Horse, which features an impressive 60,000 square feet of exhibition space dedicated to the importance of horses to human civilization throughout history. Other onsite museums include the American Saddlebred Museum, the Al-Marah Arabian Horse Galleries, and the Wheeler Museum, home to a dizzying array of horse-related memorabilia.
For a truly memorable experience for horse lovers, the Kentucky Horse Park also offers trail rides. These trail rides are guided experiences that last 35 minutes and are suitable for first-time riders.
Between these two great destinations, it's easy for horse lovers to have a memorable and exciting trip to Kentucky, even without attending the famed Kentucky Derby. It's all at your fingertips, too, when you stay with us at our Bed and Breakfast in Kentucky. Book your stay today!