Who loves antiques?  Me!
Who loves antique shopping?  Me!
Who can spend all day browsing throw antique shops?  Also me.
So you are coming to Kentucky and want to take in some Antique shopping? Perfect!  Let me give you a little tour of some of our favorite antique shops in the Central Kentucky area.
We assume you will be staying at the Historic Maple Hill Manor B&B (after all, you appreciate antiques, so it only makes sense you would stay in an antique-antebellum Manor) so we will use this as our home base to plan the antique shopping routes.  While you are here, take some time to browse the antiques that furnish Maple Hill Manor.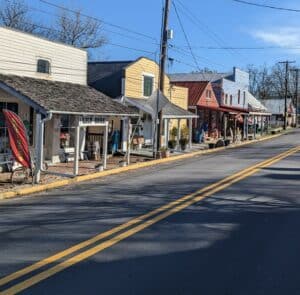 So, let's get started!  Let's say it's a Thursday, most of the shops are open. We are going to head East from the Manor today, so our first
stop is Chaplin River Antiques in the Battlefield town of Perryville, about 12 miles away.  Located on Merchant's Row, all of the antique stores, gift shops and museum are in are in the 1800's structures.  You will also find Lily Rose Antiques in the Row.  You are bound to find some civil war antiques, as the Battle of Perryville took place just a couple miles out of town.
We will continue East towards Danville, about another 15 minutes up the 150, but along the way we are going to stop at Back Country Antiques.  This is not your typical antique store location, as it is in the country, in someone's wooden barn.  I would suggest calling first, to make sure they are open.   But it is worth the stop-they have a lot of architectural pieces, pottery, cast iron, outside stuff.
Intermission:  I would recommend grabbing a bite for lunch in Danville, you have several options such as Copper and Oak, La Cosa Nostra, The Parthenon, or Bricks and Brews.  It's important to stay fueled up while antique shopping!
As you come into Danville, there is a Vendor's Village on your left, before the major intersection of 150 and 127.  There are hundreds of consignment booths in there, so some new stuff, some old, just a big variety of everything.
This last stop of the day is Kentucky Antiquities, it is actually 2 private homes on the same block, FULL of furniture and art.  He is usually open by appointment only, so again, call ahead for this one.  Google Kentucky Antiquities, you will find the number to call.  We bought several pieces there shortly after we moved here.  And we will be going back!
PRO TIP:  Check the store hours before driving to each antique store, as many of them are not open 7 days a week.
Let's head back to the manor after a long day of shopping.  Perhaps order pizza and have it delivered if you are exhausted from antique shopping all day, or, go out to dinner.  Or, if you plan ahead, you can order a charcuterie board at the Manor when you make your reservation.  A long afternoon of antique shopping might leave you tired, and just wanting to hang out at the Manor.
Here is a map showing the route for today, along with a link to the driving directions.  Keep in mind these directions do not include your lunch stop, or the return drive back to Maple Hill Manor.  And stay tuned for Antique Shopping in Kentucky, Day 2!