If you're looking for a fun event that combines the best of touring the Kentucky Bourbon Trail with all the immersive, educational content you crave, then don't miss this year's Kentucky Bourbon Festival. Each fall, the Kentucky Bourbon Festival is held in a weekend-long celebration of all things bourbon. More than 30 events are held throughout the weekend, including tastings, themed dinners, educational talks, demonstrations, entertainment, and so much more. 
The Kentucky Bourbon Festival takes place on the historic grounds of Spalding Hall in Bardstown, less than 30 minutes from our romantic Kentucky Bed and Breakfast. In addition to being your headquarters for the Kentucky Bourbon Festival, we offer guests easy access to other parts of the Kentucky Bourbon Trail and one of the most relaxing stays you can find in the area. When you stay at our romantic Kentucky Bed and Breakfast, you'll be surrounded by the rolling hills of Kentucky Horse Country, far away from the busy crowds of the bourbon trail and regional cities. Our Inn is an unparalleled escape. 
With 14 acres of space to roam and plenty of charming farm animals to interact with, there's a reason Maple Hill Manor is considered one of the best places to stay in Bourbon Country. Tickets to the Kentucky Bourbon Festival are going fast – secure your place there, then book a room at our Kentucky Bed and Breakfast soon after!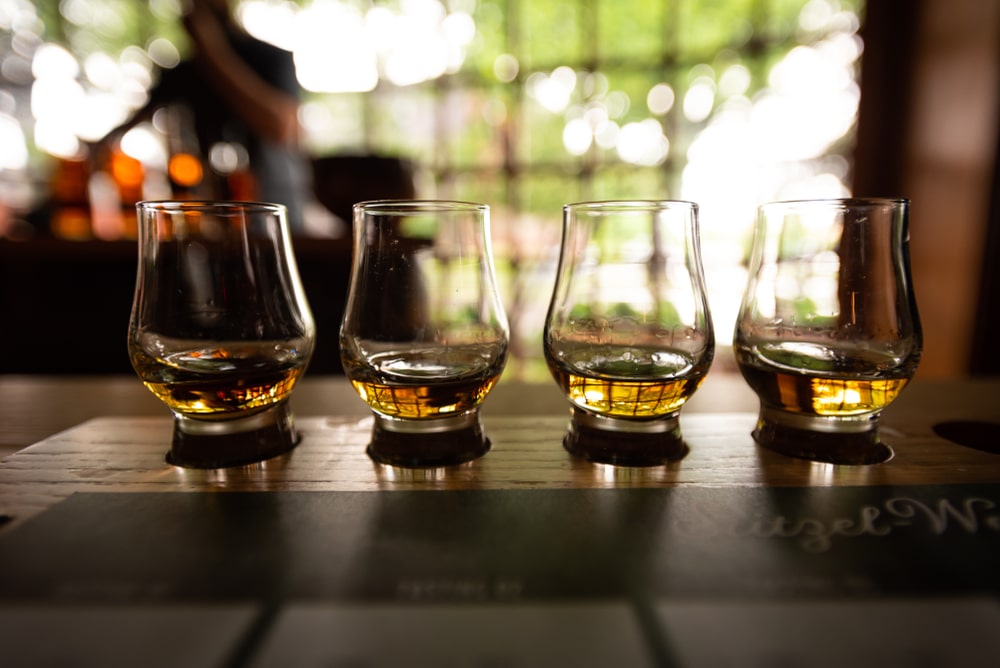 Attend the Kentucky Bourbon Festival in 2023!
This year's Kentucky Bourbon Festival will take place from September 15 to 17, 2023. Tickets to the festival are already on sale, with the highest VIP-level experiences already sold out. However, weekend and Sunday passes are still available for purchase, offering unprecedented access to many of the top Kentucky Bourbon distilleries in one place. Like last year, more than 50 of the finest bourbon distilleries are expected to be represented at the Kentucky Bourbon Festival, offering both samples and direct bottle sales. 
The Kentucky Bourbon Festival is a true bourbon lover's dream. Not only will you have the opportunity to connect with your favorite bourbon brands, but you'll also have the chance to meet and taste new-to-market brands and some of those more coveted, harder-to-find-bourbons. There's even a limited Kentucky Bourbon Festival bottle shop that features several unique limited-availability bottles from the annual Distilleres Row Series. These aren't bottles that will be available to the general public!
Beyond the ability to enjoy unlimited samplings from various distilleries and attend multiple educational talks and demonstrations, various elevated experiences require additional tickets. Last year, this included events like bourbon-themed dinners, private tastings, and more. We expect more of the same excitement at this year's Kentucky Bourbon Festival! 
In addition to delicious and unique bourbons for sampling or purchase, there will also be plenty of weekend entertainment, various demonstrations and educational talks, and delicious food. Many of these are included in the price of your ticket, too! Tickets for the annual Kentucky Bourbon Festival typically sell out, and given that some are already gone, there's never been a better time to secure your place than now.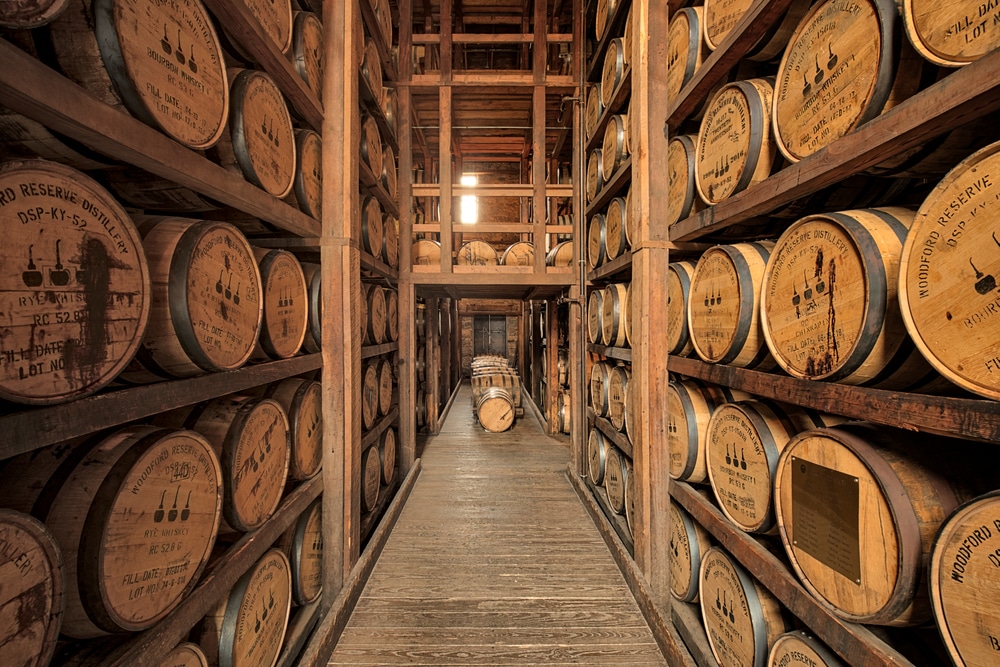 More Adventures on the Kentucky Bourbon Trail
Though you can find many of the top Kentucky Bourbon distilleries at the Kentucky Bourbon Festival, there's plenty more to see and experience along the Kentucky Bourbon Trail. Of course, the Kentucky Bourbon Trail houses many distilleries in Bardstown, but you'll also find plenty of other great distilleries in other trail towns, such as Lexington and Louisville. Apart from enjoying the restful and romantic ambiance at our Kentucky Bed and Breakfast, guests also tell us they love being so centrally located in these notable bourbon-forward towns! 
With at least 70 distilleries on the Kentucky Bourbon Trail, you have plenty of options! Each of them showcases its unique spin on the bourbon industry, dating back to the pioneer era in Kentucky. As you sniff and sip your way through bourbon after bourbon, enjoy learning more about the history and culture of this uniquely American spirit! If you're new to the world of bourbon, here are a few of the top distilleries to visit on the Kentucky Bourbon Trail. 
The Heaven Hill Distillery is one of the most well-known bourbon-producing Kentucky Distilleries, and it's also home to the Bourbon Heritage Center. It's the perfect place for newcomers to start their bourbon-related journey.
With a well-deserved reputation for excellence, you can't go wrong with a visit to Woodford Reserve, one of the oldest and smallest distilleries on the Kentucky Bourbon Trail. 
For a timeless classic, visit Jim Beam American Stillhouse.
Another recognizable name in the industry is Maker's Mark. Their food menu is excellent, too, making this a fun stop for lunch on the Kentucky Bourbon Trail! 
Though it's easier to find today, Four Roses Distillery still is considered a lesser-known brand among Kentucky distilleries and is a place well worth a stop. 
Wild Turkey's distilleries have been making bourbon since before the prohibition, and they offer a delicious range of bourbons to sample. 
Bulleit Frontier Whiskey is one of the newest bourbon distilleries along the Kentucky Bourbon Trail.
Buffalo Trace Distillery has produced the finest bourbon in the state for over 200 years.
While visiting the Kentucky Bourbon Festival in Bardstown, we recommend you stop in at least one of their local distilleries, Bardstown Bourbon Company. They have a state-of-the-art distillery and a full-service restaurant and bar that is an excellent place for dinner! 
Head up to Louisville for a day, and don't miss Angel's Envy Distillery. They even offer a bottle-your-own-bourbon experience in addition to cocktail classes and more.
Whether you're in town to attend the Kentucky Bourbon Festival or plan to venture down the Kentucky Bourbon Trail on your own, know you have a relaxing and romantic getaway waiting for you at our Kentucky Bed and Breakfast. Book your room today!