If you're looking for a charming, relaxing, and even fun couples getaway this winter, there's simply no better place to be than our romantic Bed and Breakfast in Kentucky. Winter can be chilly, but with the Bourbon Trail nearby and plenty of charming guest rooms to cozy up in, there's more than one way to keep warm this winter. It's also a beautiful and far less crowded time of year to visit, leaving you more time to enjoy top area attractions and still have plenty of time left to relax.
Our Bed and Breakfast in Kentucky offers couples the perfect opportunity to escape the daily grind and focus on what brought them here in the first place: each other. Carving out some uninterrupted time together is perhaps even more important during and after what is, for many couples, one of the busiest and most hectic seasons of the year.
When it comes to setting an unforgettable stage for your romantic couple's getaway, you'll find that no one does it better than our Bed and Breakfast in Kentucky. Not only are we conveniently located to top destinations like Bardstown and the Kentucky Bourbon Trail for those days when you want a little adventure, but we're far enough away from the hustle and bustle of these places for you to truly feel as though you've gotten away.
This winter, enjoy the rural elegance of Bluegrass Kentucky with us. You'll leave feeling refreshed, renewed, and ready for the New Year ahead! Book your room at our #1-rated Kentucky Bed and Breakfast today!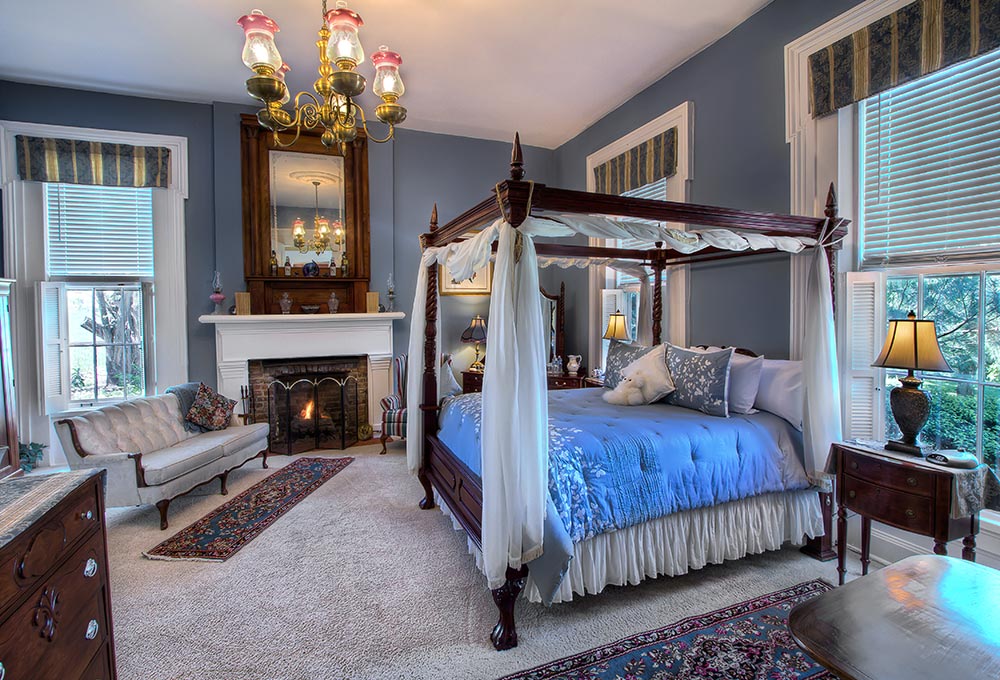 The Best Bed and Breakfast in Kentucky
You don't need a lot to make a memorable getaway, at least when you start with accommodations as special as our Bed and Breakfast in Kentucky. The winter season is all about getting comfortable in the quiet, spending more time indoors together doing the things you love, talking, and making memories. There's more time than usual to unwind and sink into the comfortable accommodations at our Bed and Breakfast.
In fact, when the weather is particularly chilly outside, the cozy interior spaces at our Inn practically beg us for this. From the moment you arrive at our historic Bed and Breakfast in Kentucky, we think you'll see what sets us apart from our competitors as one of the best places to enjoy romantic couple's getaways.
Sure, it's nice that we're conveniently located near charming and historic Bardstown and the Kentucky Bourbon Trail – but that's only one component of a great getaway at our Kentucky Bed and Breakfast. Framed with gorgeous and authentic historic architecture and antiques, Our Bed and Breakfast in Kentucky features just seven guest rooms, so you'll immediately find our surroundings cozier and more intimate than a traditional hotel. Each guest room is uniquely decorated and outfitted with a fine array of amenities.
One of the few simple joys in life is sleeping in and letting someone else take care of breakfast, and that's something we love providing for our guests at our Kentucky Bed and Breakfast. Each morning of your stay starts with a delicious breakfast. Breakfast is served each morning in our gorgeous dining room, which features a historic mural and an ornate fireplace that is flanked by two 9-foot windows overlooking our magnificent farm.
As you can see, it doesn't matter what time of the year you visit. Our Bed and Breakfast in Kentucky is the perfect place to reignite the spark in your relationship. Whether you stay with us for a day or a week, we will give you the utmost attention to detail and provide the amenities to make you feel at home throughout your couple's getaway.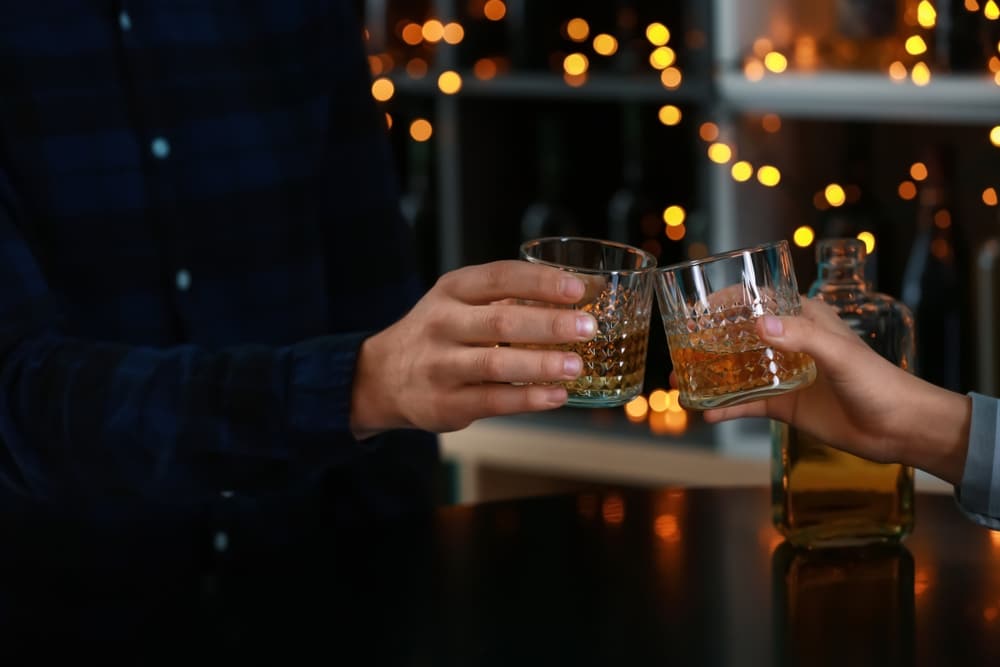 Make The Most of Your Couple's Getaway
As you can see from everything we offer at our Kentucky Bed and Breakfast, there are a few reasons to leave the cozy confines of our Inn more than you need to. However, as much as we love it when couples get comfy and enjoy their time together in our Inn, we also know that couples' getaways are the perfect chance to have some fun together and create lasting memories.
Below, we've compiled a list of our favorite things to do in the area for your couple's getaway this winter.
It's hard to argue with the joy of bourbon tasting, especially in cozy Kentucky Distilleries and tasting rooms that offer a nice respite from the wintry weather outside.
If you don't love Bourbon, sip your way down the Kentucky Wine Trail.
There are plenty of great restaurants in the area, including in nearby Bardstown, but one of our favorite places for a romantic dinner during your couple's getaway in Kentucky is My Old Kentucky Dinner Train.
While in Bardstown, don't miss the opportunity to enjoy shopping in charming downtown Bardstown.
It may seem unusual, but a winter walk at Bernheim Arboretum and Research Forest is a fantastic way to spend a chilly afternoon with your sweetheart.
Don't let the winter chill keep you away – treat yourself and your sweetheart to the best couples getaway of winter. Book your room at our romantic Bed and Breakfast in Kentucky today!